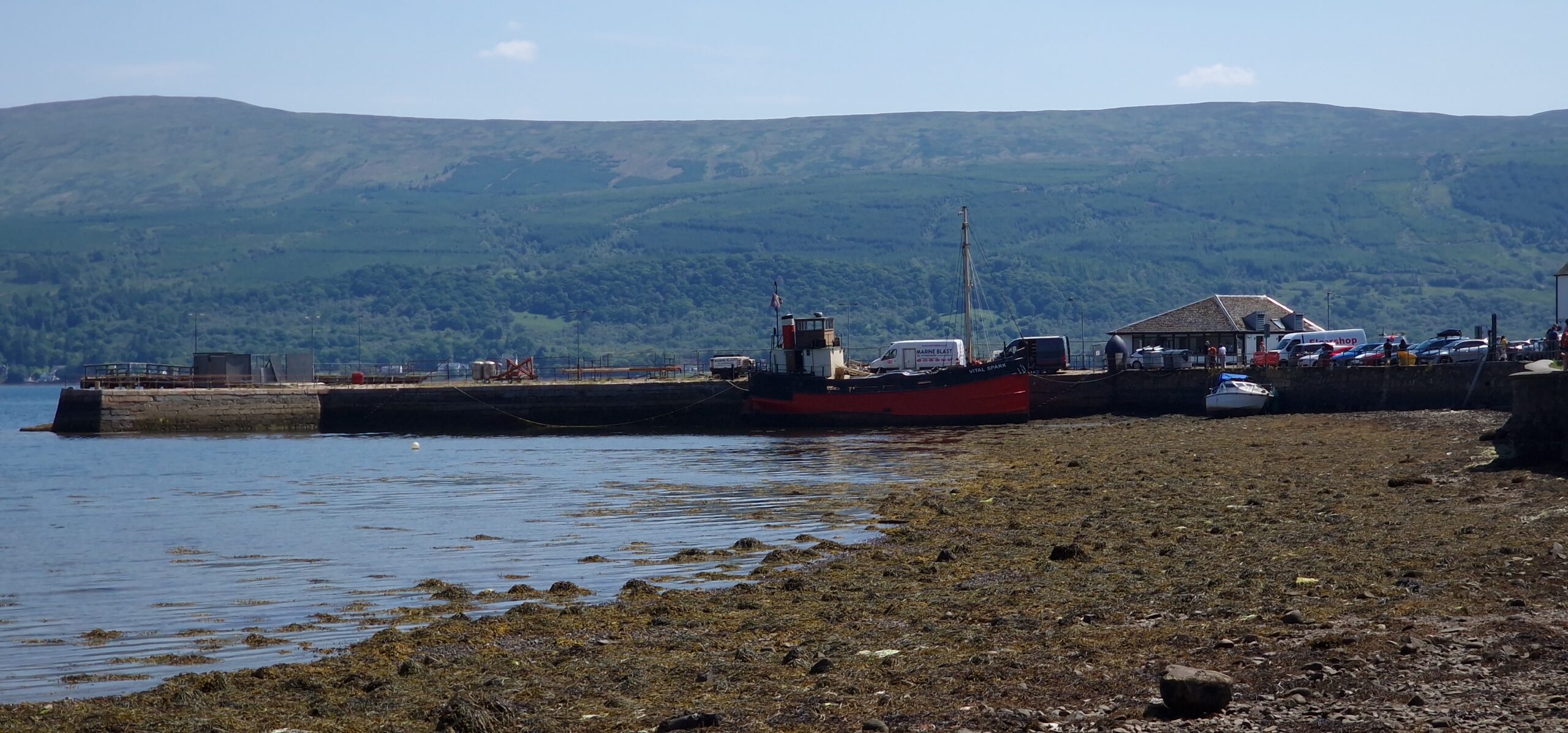 Ridge Clean Energy helps Inveraray raise a quarter of a million pounds for purchase of town's historic pier
Home » Ridge Clean Energy helps Inveraray raise a quarter of a million pounds for purchase of town's historic pier

Published: July 31, 2023

This Article was Written by: Daniela Jenkins - Ridge Clean Energy
---
After ten years of being closed to the public, Ridge Clean Energy Ltd (RCE) are delighted to have played a pivotal role in bringing the Inverary Pier back into community ownership.
This work began three years ago when RCE's Community Partnership Team began to engage with the Inveraray community and Inspire Inveraray to understand what mattered most to them for the future of the town. These discussions drove home the fact that the town's beloved pier had fallen into disrepair, making it unsafe and therefore being closed to the public. The community wanted this former asset to be restored and reopened once again.
The RCE team worked swiftly, using their in-house expertise to draw up a fundraising plan, identify and apply for funding from various grant sources on behalf of Inspire Inveraray, and facilitating an 'Option to Purchase' agreement for the organisation. RCE and Inspire Inveraray have together raised over £244k enabling the community to purchase the pier and begin essential restoration works.
The purchase of Inveraray Pier by the community was completed on 31st July 2023. Linda Divers, Inspire Inveraray Trustee and Chair of Inveraray Community Council, said: "Inspire Inveraray and The Inveraray Community Council are overjoyed to announce that the community now own the historic Inveraray Pier. We have many people to thank, without whom we could never have achieved this momentous day. We want to thank Geaspar and Kelly Byrne, previous owners of the pier, who provided the opportunity to bring the pier back into Community Ownership and Robin Campbell Music for their contributions. We also want to thank Ridge Clean Energy, Dine, Marjorie and Daniela for all the help in obtaining grants, giving us the confidence to apply for them and believing in us, as well as the local community for all the donations, big or small, and volunteer hours; without you all, we could not have made this happen."
RCE is proud to have been instrumental in supporting the local community in realizing their dream of bringing their local pier back into community ownership, before RCE's nearby Ladyfield Renewable Energy Park has gone into planning.
Ridge Clean Energy (RCE) is a UK-based clean energy company, specializing in developing renewable energy projects with enduring local benefits, as such the company's core values are centered on one word: community. The team at RCE engage with local communities from project inception, building partnerships that will last throughout the lifetime of a project.
Marjorie Neasham Glasgow LL BEM, Chief Executive Office for RCE, said: "We are delighted to have used our team's skills to support and direct this excellent community initiative. Not only does the Inveraray Pier have significant cultural value, it is a key asset for tourism and transport, being the only pier of its kind in the local area. We hope this type of early and meaningful action can be a model for working with local communities to make a real difference, and to be guided by local residents when it comes to valuable engagement."
END – SEE BELOW LINE FOR SUMMARIES, INFORMATION AND CONTACTS.
——————————-
About Ridge Clean Energy
● Ridge Clean Energy (RCE) is an Oxfordshire-based clean energy company, and its team has an established and successful history of working with landowners and local communities to research, develop, finance, construct and operate renewable projects across the UK.
● RCE supports businesses and communities across the UK in their mission to become net zero by 2050, combining renewable energy projects with a community hub and integrated app.
● The RCE team is unique in their ability to work with local groups to determine how projects can support local activities. We look at all opportunities to add value in a local context, including peatland restoration and biodiversity enhancement.
● More information about what we do can be found here, and you can watch our community ethos video here.
Contact
Name: Marjorie Glasgow BEM (CEO)
Email: ladyfield@theridgegroup.com
Phone: 01608 819253
Inveraray Pier at Point of Purchase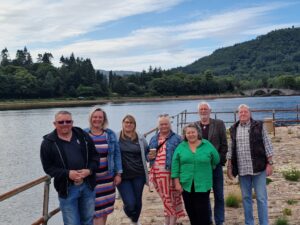 Photos of the Inspire Inveraray Board and Inveraray Community Council, on the day of Sale.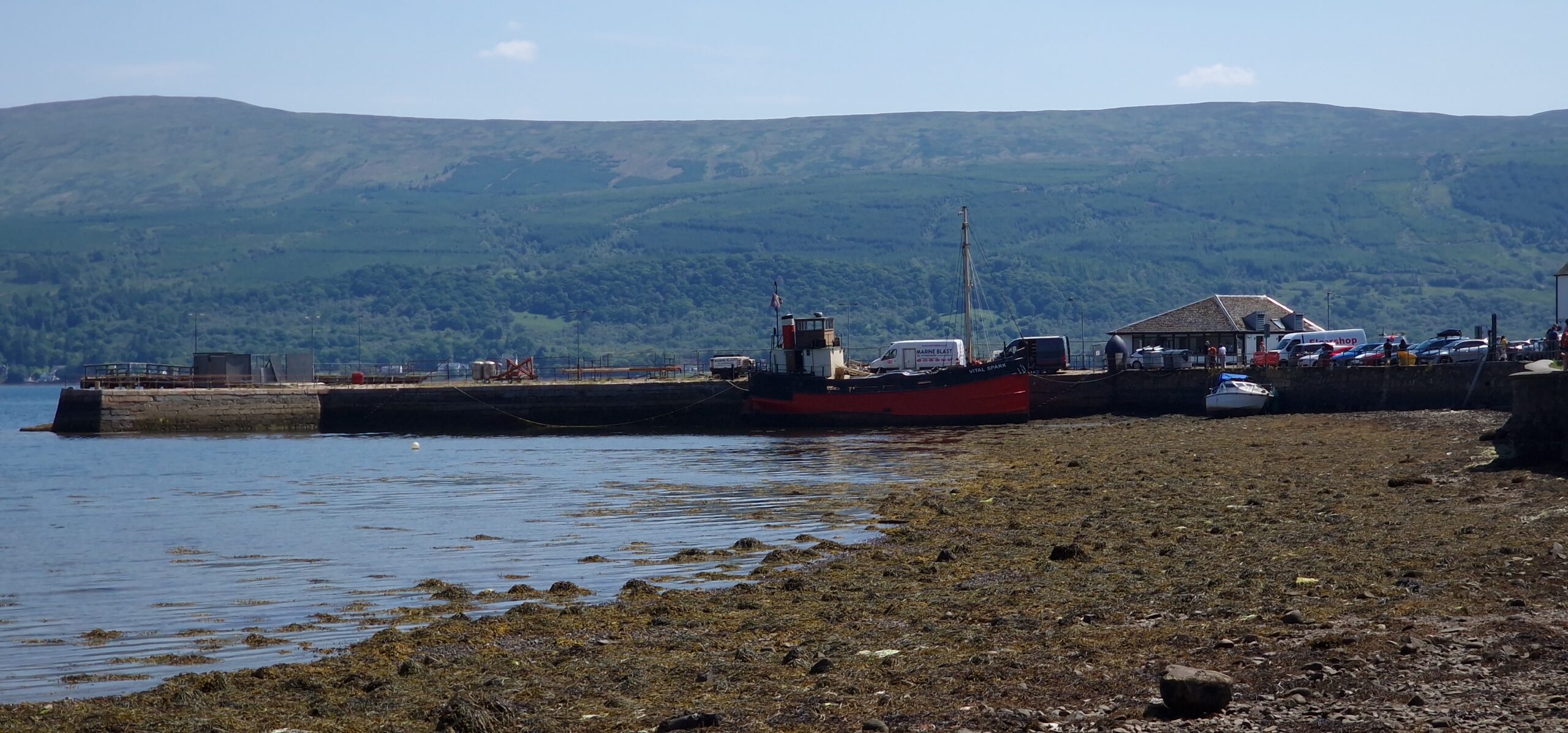 ---
More Ridge Clean Energy Articles...
---
More Ridge Clean Energy Articles...