Introduction
Ridge Clean Energy are developing a renewable energy park, consisting of a solar farm and battery energy storage system, on land to the south west of Wootton Common, on the Isle of Wight.
On 5th September 2023, the Isle of Wight Planning Committee voted to approve the Sunny Oaks Renewable Energy Park.  This website will continue to be updated as we progress matters, posting news on:
The Project
Project Timeline
Community Partnership
We're looking forward to liaising further with the local community and its initiatives as the project progresses. If you wish to contact the project team with any questions or ideas you can do so via the 'Contact Us' tab.
View Site Boundary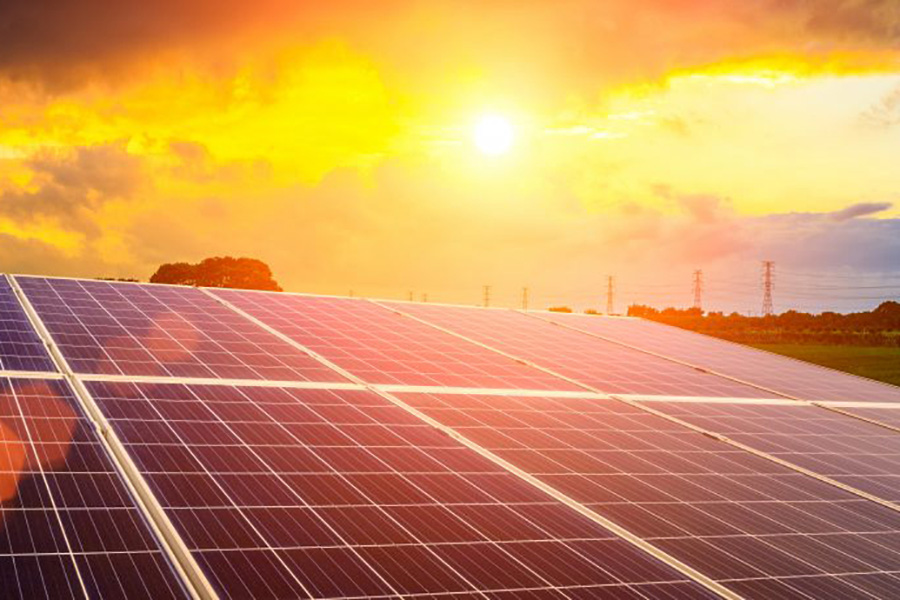 Project Outline
The project would be located on privately owned pasture and feedstock land to the south west of Wootton Common.
The project could generate approximately 20MW of solar photovoltaic electricity.
The project could host up to 28.5MW of BESS (Battery Energy Storage System), discharged over two hours.
It is currently estimated that the solar farm will generate the equivalent electricity needs of approximately 5,150 Isle of Wight homes (based on average domestic consumption per household of 3900kWh p.a., DBEIS 2020).
From the displacement of electricity generated from fossil fuel powered generation, the proposed development would offset the emissions of a significant quantity of pollutants. This reduction in emissions would contribute to the national legislation of net zero emissions by 2050, as well as the climate emergency declared by Isle of Wight Council and its target of achieving net zero across the whole island community by 2040.
The project would result in at least a 37% net gain in habitat and biodiversity, through new ecological and enhanced planting measures.
Once the renewable energy park is operating, the community benefit fund will be made available to assist local projects, however we have already commenced working to support Island initiatives, in advance of and entirely separate to our application submission.
Infrastructure, Surveys & EIA
Infrastructure
A range of infrastructure will be required as part of the new renewable energy park, which will include ground-mounted solar panels, inverters, a Battery Energy Storage System (BESS), transformer units, switch gear and substation, and temporary construction compounds.
Surveys
Our proposals and designs for the site have been guided by data gathered during surveys, technical assessments, by advice provided by independent environmental consultants and information gathered from the local community across our ongoing consultation exercises. Surveys began in Autumn 2021 and will continue through Spring 2022. The technical assessment reports (that form part of the application for planning permission) will be available on this website upon submission.
Environmental Impact Assessment (EIA)
Ridge Clean Energy submitted a a request for a Screening Opinion to the Isle of Wight Council in February 2022, who's Screening Opinion confirmed that an EIA was not required.
Solar Generation
~20MW
Battery Storage
Up to 28.5MW
Island Homes Powered
~5,150
Project Timeline
Commencement of Surveys - Autumn 2021

In Autumn 2021 we started our ecology work.
Public Exhibitions - Spring 2022

In Spring 2022 we hosted two public exhibitions in the locality around the proposed Sunny Oaks Renewable Energy Park.
Planning Application Submission - Autumn 2022

Our planning application was submitted to the Isle of Wight Council in the Autumn of 2022.
Planning Determination - September 2023

On 5th September 2023, the Isle of Wight Planning Committee voted to approve the Sunny Oaks Renewable Energy Park.