Introduction
Ridge Clean Energy are developing a renewable energy park, consisting of wind turbines, a solar array and battery energy storage system, on land to the south east of Oughterby and north of Wiggonby, Cumbria.
The progress of the project will be updated on this website, posting news on:
The Project
Project Timeline
Consultation
Community Engagement
You can contact the project team using the link above with comments, questions, or ideas.
View Site Boundary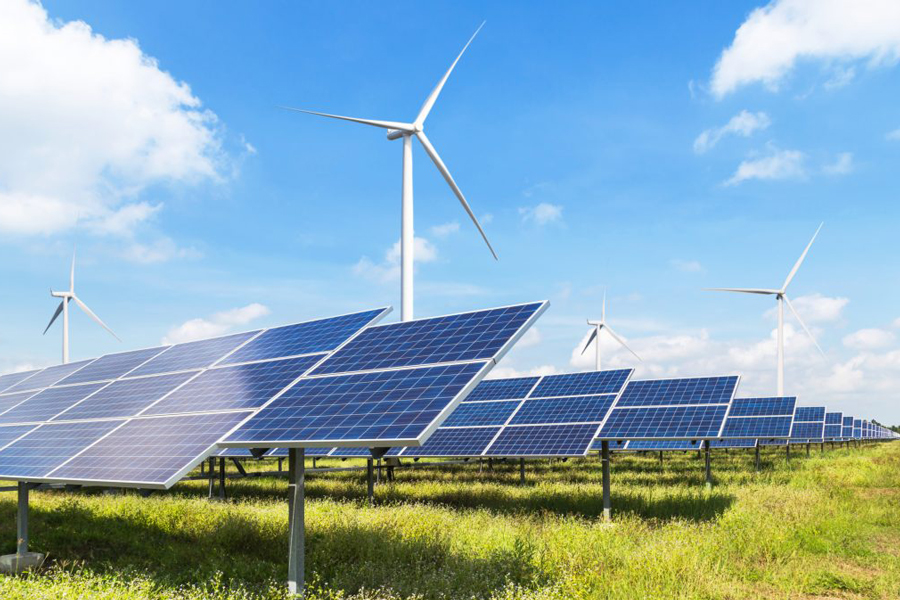 Project Outline
The project would be located on privately owned mixed arable and dairy farmland, approximately 10km west of Carlisle city centre, south of Oughterby and north of Wiggonby.
The project could generate up to 24MW of solar photovoltaic energy, and 16.8MW of wind energy, totalling 40.8MW of renewable energy.
The solar arrays would be situated on 24 hectares of farmland. Four wind turbines, each with a maximum tip height (when the blade is vertical) of 149.5 metres, would be situated on land to the south west of the solar arrays.
The project could host up to 20MW of BESS (Battery Energy Storage System).
It is currently estimated that the renewable energy park will generate the equivalent electricity needs of approximately 16,900 Allerdale homes (based on average domestic consumption per household of 4070kWh p.a., DBEIS 2021).
From the displacement of electricity generated from fossil fuel powered generation, the proposed development would offset the emissions of a significant quantity of carbon dioxide. This reduction in emissions would contribute to the national legislation of net zero emissions by 2050, as well as the climate emergency declared by Allerdale Borough Council (now part of Cumberland Council).
The project would result in a net gain for biodiversity, through new ecological and enhanced planting measures.
Once the renewable energy park is operating, funding will be made available to the local community to help fund community initiatives.
Infrastructure, Surveys & EIA
Infrastructure
A range of infrastructure will be required as part of the new renewable energy park, which will include wind turbines, ground-mounted solar panels, inverters, a Battery Energy Storage System (BESS), transformer units, switch gear and substation, and temporary construction compounds.
Surveys
Our proposals and designs for the site will be guided by data gathered during surveys; technical assessments; by advice provided by independent environmental consultants; and, community feedback. Ecological surveys began in 2020 and continued through 2022. The technical assessment reports will be provided within the reporting that will accompany our planning application.
Environmental Impact Assessment (EIA)
An Environmental Statement will be submitted with the planning application to assist Cumberland Council when determining the application.
Renewable Energy Generation
40.8MW
Battery Storage
20MW
Homes Powered
Up to 16,900